it's been a while since my last post, life has been busy, excited, tearful, and happy. Wow, now that's a lot for one post. So let's begin...
WARRIORS
The last few days have been rough to say the least...one of my closest friend, Jamie got some horrible news on Tuesday. She is 16 weeks pregnant and Tuesday she had an appt for an ultrasound. As all women know, ultrasound are usually exciting, but scary at the same time. We get to see our precious baby for the first time (or many the second or third time :)), hear the heartbeat again and maybe even find out what sex the baby will be...it's a day dreams can come true. unfortunately that was not what happened on Tuesday for my friend Jamie...she was told that things didn't look good. It make a long story shorter, there is no amniotic fluid and the baby will not survive without it. WHY!!!! Why does God let this happen!!!! She has prayed for the baby for a long time and it just doesn't make sense that God would take this baby away from them.
So here's where the warriors part fits into this story...I need pray warriors to come along side of me and pray. Pray for a miracle. Pray for the Ultimate Healer to heal...all things are possible with him. I know if it is His will that this precious little one will be made whole and live a long life. I also know that prayer is a powerful thing. I know God is faithful to hear our prayers and answer them. Will you pray with me for this family?
Don't worry about anything; instead, pray about everything.
Tell God what you need, and thank him for all he has done.
Then you will experience God's peace,
which exceeds anything we can understand.
His peace will guard your hearts and minds as you live in Christ Jesus.
Phil 4:6-7 (New Living Transition)
Also on Tuesday, I had the opportunity to go on a Field Trip with my twins to Frederick Meijer Gardens. You may remember I was just
there
a short time ago with my preschooler. It was Austin's first day back to school after have strep throat. He was so tired but really wanted to go on the Field Trip. Butterflies weren't really flying around cause it was cloudy and rainy, but I was so proud to see all the excited Lucas had every time he saw another butterfly.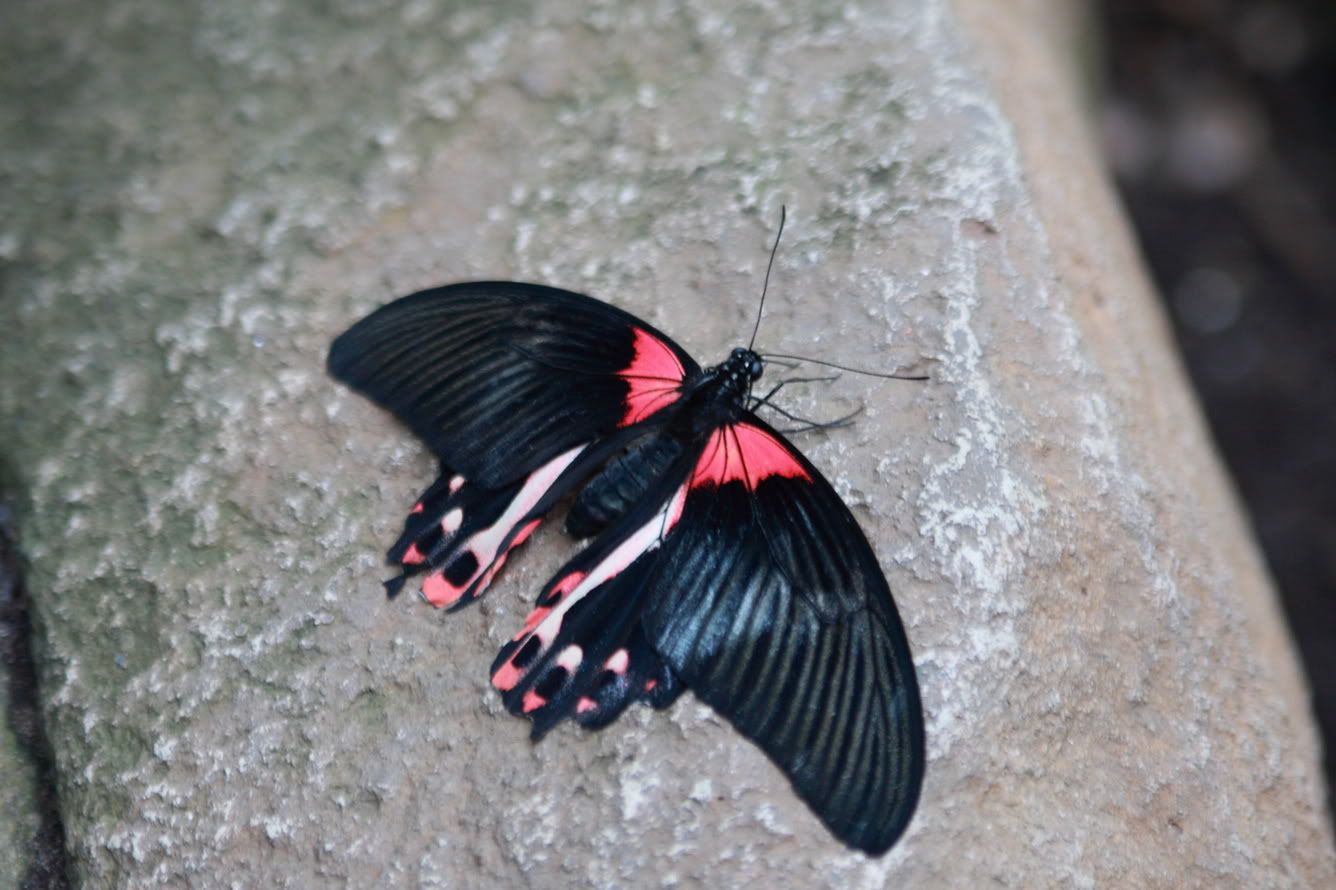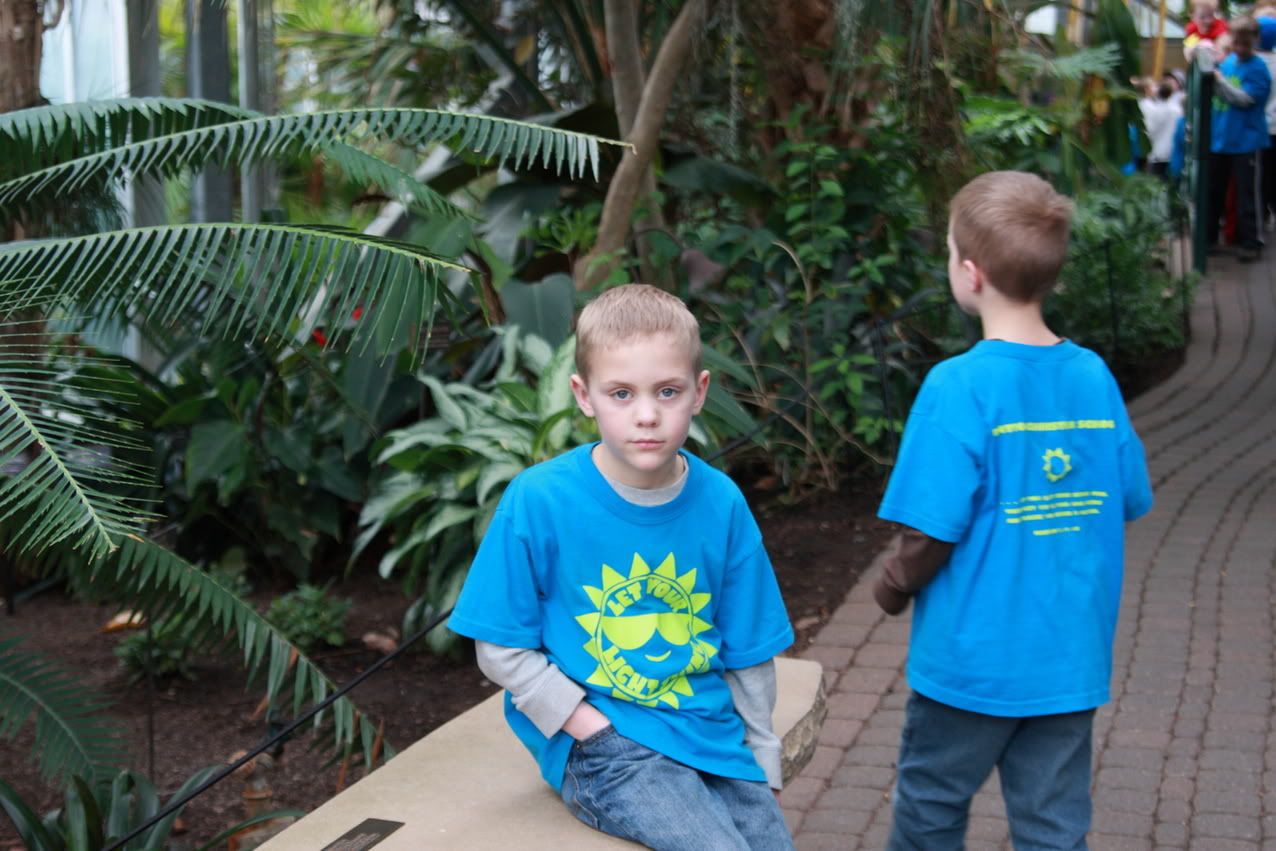 After visiting the butterfly gardens, we headed to a different part of the building to do a craft and learn about metamorphosis. I am still in amazement about the lifecycle of a butterfly...just another one of the many incredible things God created.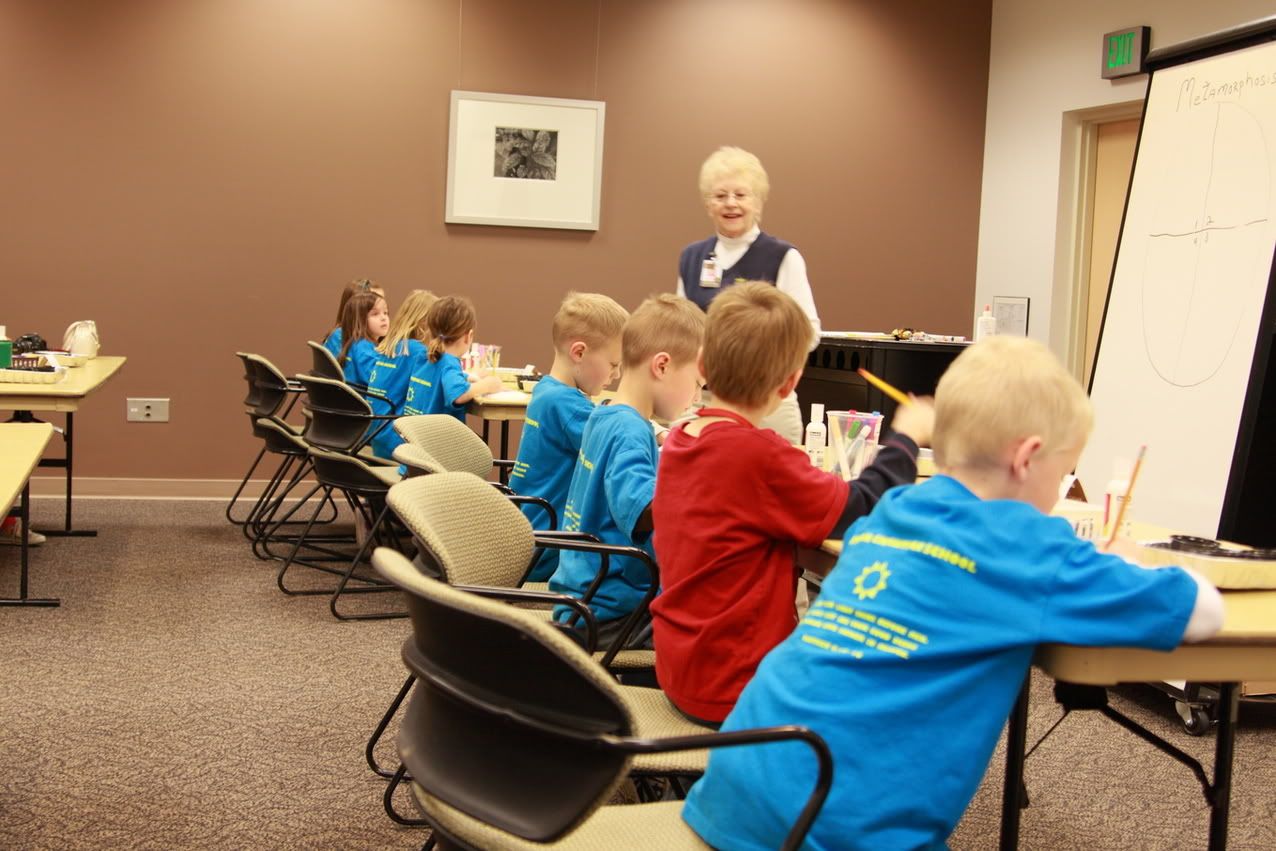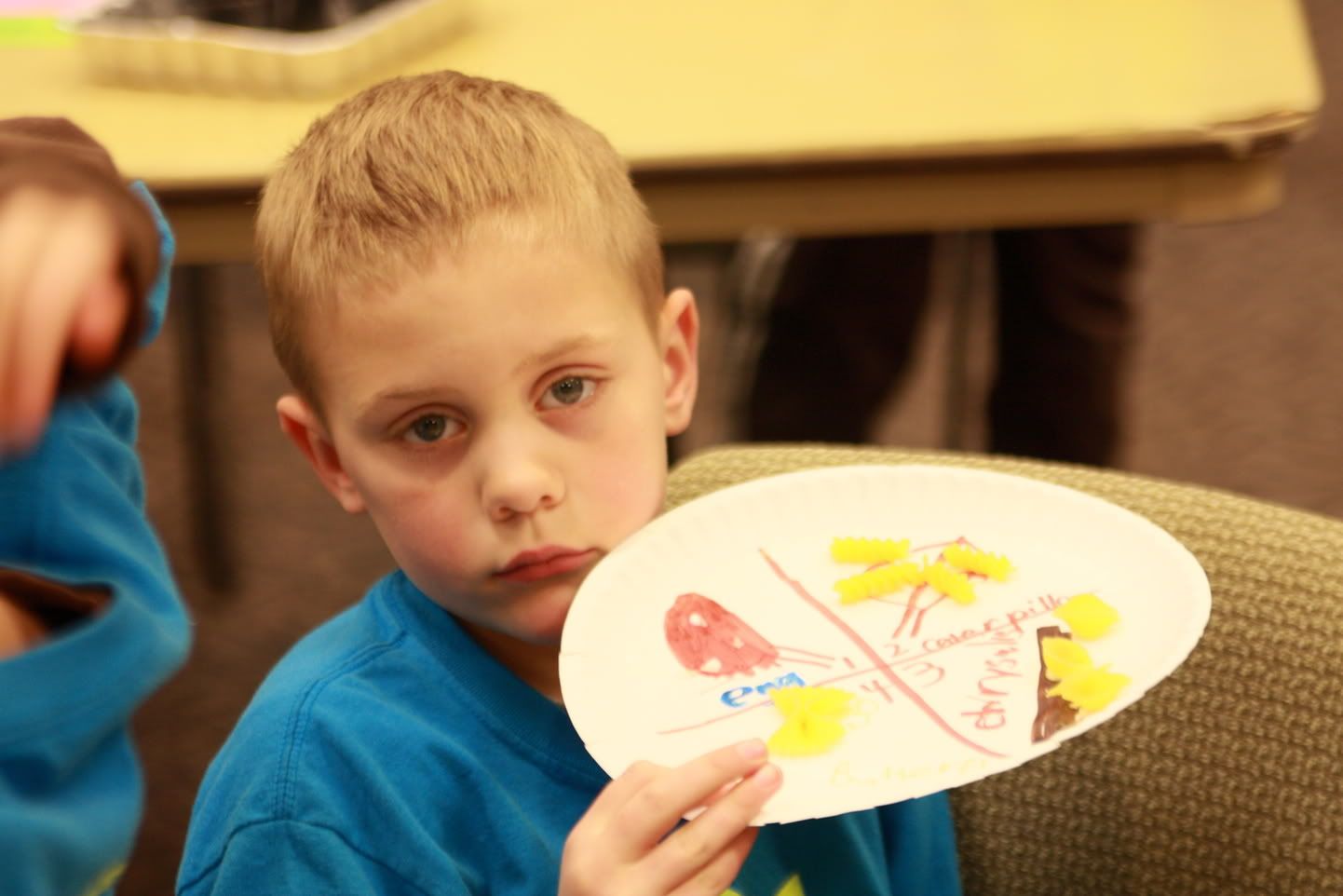 Cupcakes
Tuesday was also the day, Connor's class celebrating his teacher's birthdays. One of the things I love most about being a SAHM is that I get to help out at the boys' school. I love being in the classroom help for extra special events the kids get to experience and celebrate. This year I am the room mom for Connor's class and with that comes the teacher's birthday celebrations and there is no better way to have a birthday than to eat cupcakes.
Connor was so excited when he found what that I wanted his help in the kitchen to make cupcakes for his teachers birthdays. He did such a great job...and there were no messes. :)